Click on
Tools
as shown below then click on
Email Accounts
...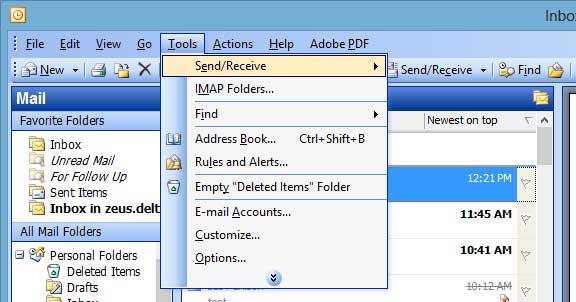 If you are updating an existing email account already in outlook, click
View or change existing e-mail accounts
.   Or if you are adding a new account to outlook, click on
Add a new e-mail account
.
Then click
Next >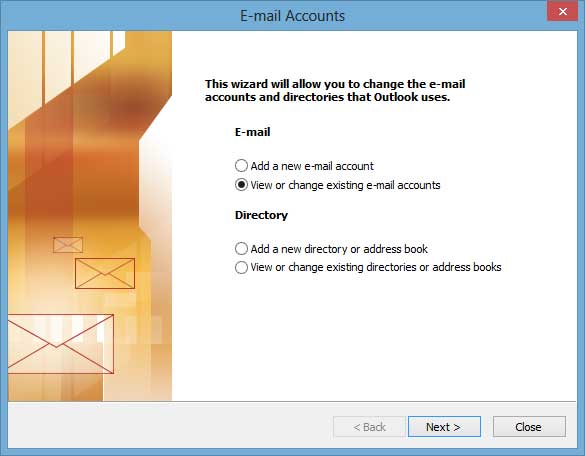 Click to highlight the email account you are trying to change and click
Change...   
Or if adding a new account click
Add...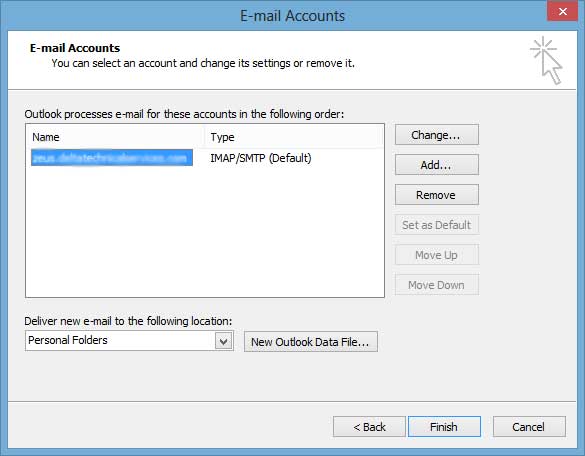 Enter your Name
Enter your E-mail Address
Enter your User Name.   Your User Name is your COMPLETE E-mail address.  Check this carefully as Microsoft will change this to be just the first part of your email address which is incorrect.
Enter your password.   ( note, if updating an existing account and your password is displaying as *******  then leave the password alone unless you are absolutely sure you have the correct password. )
Enter the Incoming mail server and Outgoing mail server as  zeus.deltatechnicalservices.com
Click on More Settings...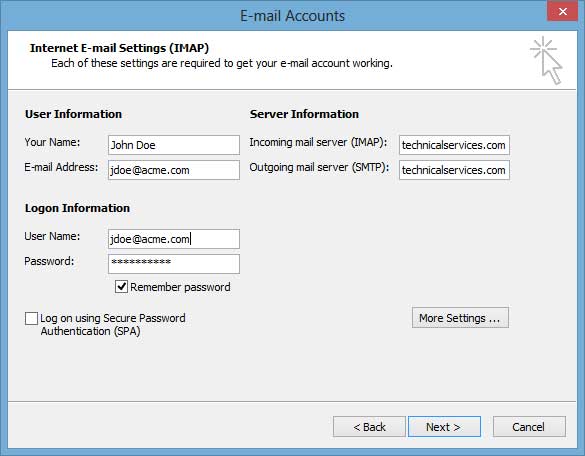 Click on the Outgoing Server tab and be sure the box is checked that says My outgoing server (SMTP) requires authentication.
Then click on the Advanced tab.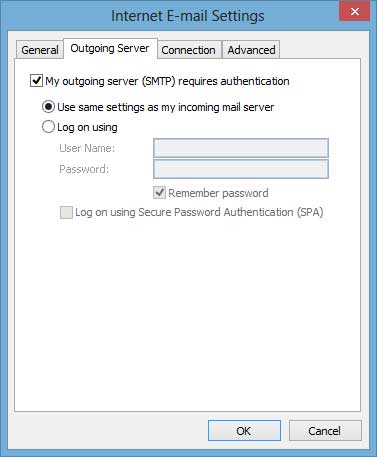 Click both checkboxes that say This server requires an encrypted connection (SSL)
Set the Incoming server (IMAP) to 993 as shown below
Set the Outgoing server (SMTP) to 465 as shown below
Click OK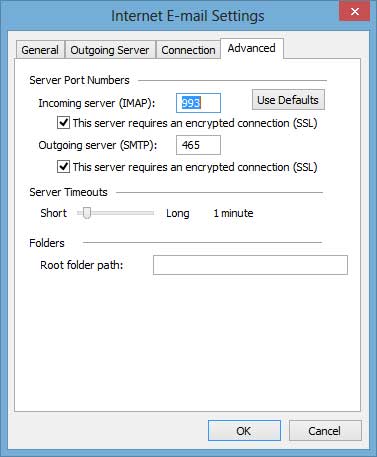 That completes the settings changes, click on Finish and you are ready to send and receive email.